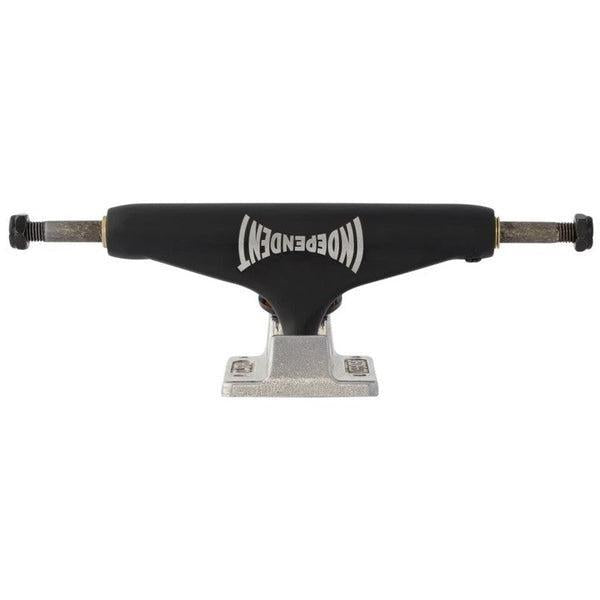 Independent Mason Silva Pro Stage 11 Truck Set 159 Black - Silver
Original price
$59.95
-
Original price
$59.95
Availability:
Only 1 left, order now
Shipping Delivery Time
2-7 business days average delivery time within the Continental United States.
Independent Mason Silva Pro Truck Set
Mason Silva Pro Model
Independent skateboard trucks set of two 159mm Axle for 8.6"- 9" width skateboard. Independent Trucks size 159mm skateboard truck built to grind. Forged Baseplate, 4140 Chrome Molly Steel Axle, Polished Hanger with Pad Printed Logo, High Rebound Urethane Cushions, and a Rugged Grade 8 Kingpin.
Set of 2 skateboard trucks.
Durable all purpose truck for any type of skateboarding.

55mm tall for optimal performance and wheel clearance with wheels 56mm and under.

A356 T6 Aluminum Hanger & Baseplate
The best lightweight aluminum alloy heat treated to T6 condition for strength, durability, and grind feel.

SCM435 Chromoly Steel Axle
Highest quality and durability available.

Grade 8 Kingpin