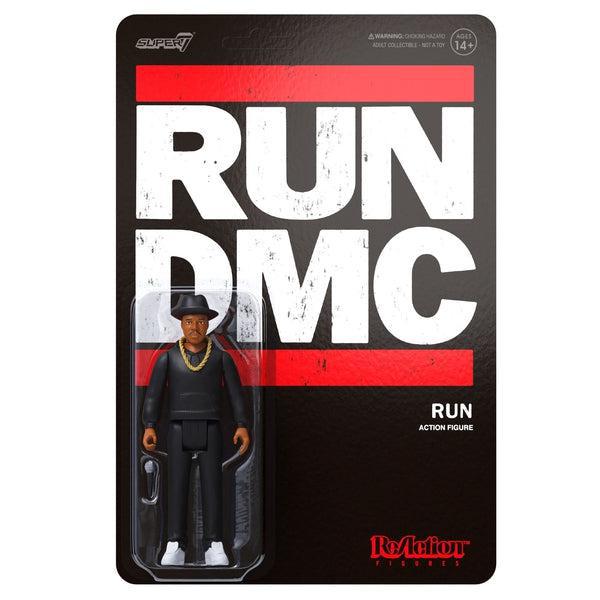 Super 7 RUN DMC ReAction Figure Joseph "Run" Simmons
Original price
$24.95
-
Original price
$24.95
Availability:
in stock, ready to be shipped
Shipping Delivery Time
2-7 business days average delivery time within the Continental United States.
RUN DMC Action Figure
Super 7 designed RUN DMC ReAction Figure of Joseph "Rev Run" Simmons.
RUN DMC brought a new frenetic energy to hip hop, and at the heart of that was Joseph "Run" Simmons' in-your-face, not-to-be denied rap style. This 3.75" articulated RUN DMC ReAction figure of Joseph "Run" Simmons shows the unapologetic style and attitude that helped propel the trio to iconic hip hop legend status. There aren't too many artists who it can be said truly changed the game, but RUN DMC broke the mold and stomped on the pieces. The RUN DMC ReAction figure of Joseph "Run" Simmons is a must-have for any collector or fan of these hip hop icons.
Commemorate hip hop pioneers RUN DMC with ReAction figures by Super7!
3.75" articulated figure of Joseph "Run" Simmons
Packaged on carded back with iconic logo
Darryl McDaniels and Jam Master Jay ReAction figures are also available- collect them all and complete your RUN DMC ReAction figure set!

Details:
Product Material/Process: Injected Plastic & Paint

Package

Dimensions (in): 9 x 6 x 1
Weight: 0.19 lb
Packaging Artist: Super7
Wave: 1
License/Collab Info: RUN DMC
Safety/Age: 14
Country of Origin: Vietnam